Your Autumn Preview for a stunning Season ahead
Welcome back to the Style Post and to those of you who are new to my weekly blog – I'm delighted you've joined us. My aim is that these brief posts will inspire you to try new looks, enjoy what you wear and above all encourage you to feel good about your own unique style. So let's begin…
It's officially autumn, personally, my favourite time of year. We can say goodbye to the remnants of the summer sales and hello to the gorgeous new collections. Autumn clothing seems far more forgiving of our shape, has a richer quality and more luxurious feel. Above all autumn gives us the opportunity to start-over which can be both exhilarating and inspirational.
As many of you know the ethos of my business is 'effortless style' over 'fleeting fashion'. Just because something is "on trend" doesn't mean we need to rush out and buy it. Having said that it's always good to know what we'll be seeing coming through in the months ahead. You can then be selective about which styles and trends you want to buy into; those that will become part of your stylish winter wardrobe.
Here are just 3 trends that I believe are cool, effortless and wearable in the real world. Enjoy!
Luxurious Leather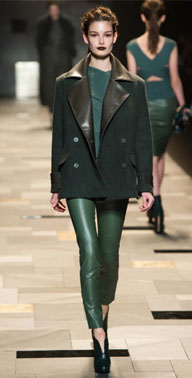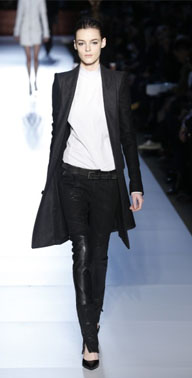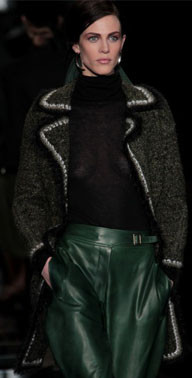 Leather is one of my favourite materials and it remains a big trend this autumn/winter. Leather leggings are a great wardrobe staple. The trick is to ensure they look cool and edgy as opposed to cheap and tacky (never a good look)! Try wearing them with a :
Burgundy is a great alternative to black leather and works beautifully with neutrals such as cream, navy, grey and black.
The high street inspirations…
​Wide Leg Trousers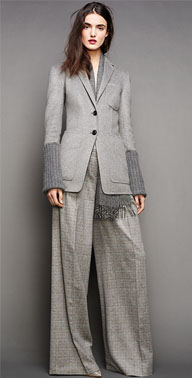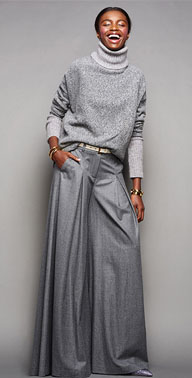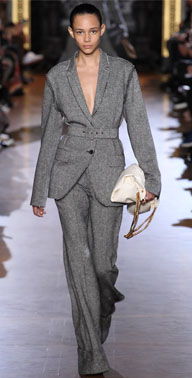 I raved about wide-leg trousers in my February post and they are still a strong look for autumn/winter. If you have yet to try them – now's your chance. This season you will find them in great tweed fabrics and beautiful colours such as burgundy and tan. Alternatively, if you have a pair of wide culottes in your wardrobe try them with suede boots and a beautiful fine knit – a great stylish look for the season ahead.
The high street inspirations...
Jumper dresses​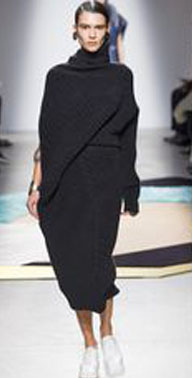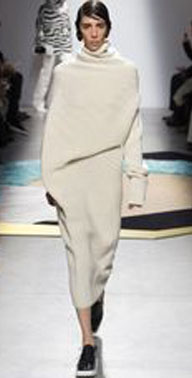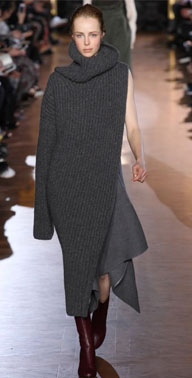 Knitted dresses took centre stage at many of this seasons' catwalks. It is one of the easiest ways to look effortlessly chic. Team with long boots or statement flats and a leather jacket – simply stunning.
The high street inspirations...
Do you need help putting together a stunning wardrobe that remains effortless whatever the season brings? If so, contact me now. It would be a pleasure to help make this autumn/winter your most stylish yet.
Have a great week-end and feel free to share this post.