Taking your wardrobe staples and adding Spring/Summer '17 pieces
As you will all know Maggie Killick Style was born of a desire to help women feel more confident; more positive; more fabulous in what they wear. It stems from wearing key staples (hello MKS collection) that look effortlessly stylish and that give you a feeling of cool, understated, sexiness the moment you wear them. Whilst 'staples' can often be seen as boring and samey, I see them as the back-bone of outfit building – just add a dash of 'trend/fashion' and you'll never be tired of your look.
With this in mind – What's new for Spring/Summer? What would work beautifully and inject some 'newness' into your wardrobe staples?
Here is my pick of 3 trends that will work in 'real life'; ones I consider worthy of a place in your wardrobe; worthy of mixing with your staples to create looks you'll love to wear again and again.
Pink – the colour of the season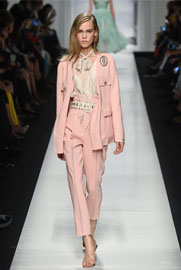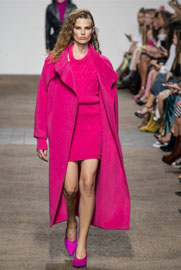 Pink is one of those colours that people either love or hate. The thought of wearing it head-to-toe is a frightening thought for many but it needn't be. Just remember:
Avoid anything too tight and too fussy in pink – stick to simply shapes and styles;
If bubble-gum pink is too much - try wearing pink 'tonally' with different shades in varying degrees of intensity – it makes it much more wearable and adds that cool stylish element;
Try mixing a pink top with burgundy, teal, or crisp white as an alternative to black – it can give a softer, more expensive look to your outfit;
Try adding pink with accessories. A stunning pair of pink heels can look amazing with simple jeans and t-shirt or black cigarette trousers and a sexy black shirt.
The super-flattering tie-waisted skirt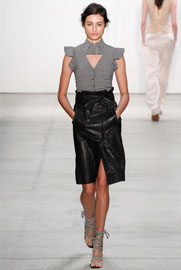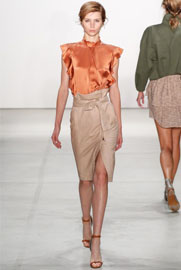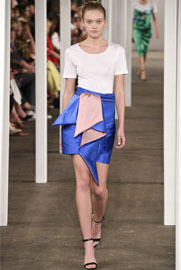 This is a great style for anyone wanting to show off their waist. It's incredibly flattering and can give you that nipped-in silhouette that's super flattering. Just remember – with such detail at the waist keep you top half simple without too much volume.
Try teaming with a stripe t-shirt and blazer for a new take on smart/casual;
Wear with a simple t-shirt or crisp white shirt for a cool, effortless casual look;
Add a beautifully draped silk blouse or sleeveless top, tux jacket and strappy heels for a sexy evening look.
The re-worked classic shirt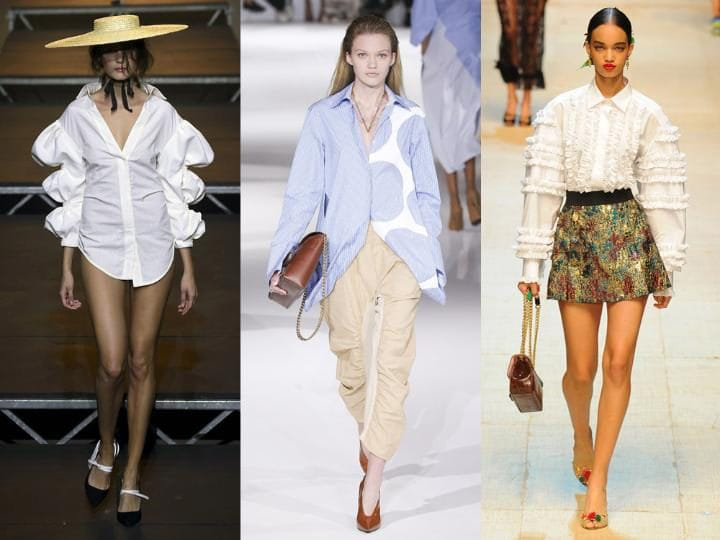 The shirt continues to be a classic for women but 2017 sees designers playing with its proportions by making sleeves over-sized, draping shoulders and mis-matching panels. All gorgeous ideas but, away from the drama of the catwalk, my advice would be:
Think sexy and oversized – belt it for definition with either a material belt or a tan leather one. This will stop you feeling too swamped in fabric and give you some definition;
Pale blue pinstripe shirts make a great alternative to white. Wear with a statement evening skirt for a new take on evening wear;
long-line shirts with large cuffs are the perfect choice for cigarette trousers and chic kitten heels;
There are also fabulous shirt-dresses on the high-street for Spring/Summer – perfect for all body-shapes and sizes. Just add strappy flat sandals (or wedges) and cool shades – job done!
Have a great week-end and feel free to share this post.