Choose red - the perfect finishing touch….
I called a clothing store this week and when I gave them my name – they replied – "Are you the Kingston stylist with the red lips"! It made me smile. When I began wearing red lipstick at the age of 18 I had no idea it would become my trademark years later.
Many clients often say they'd love to wear red lipstick but feel it just wouldn't suit them. If you are one of those women - think again. In my opinion a red lip-colour suits everyone – you just need to find the right one.
Here are some guidelines to follow, some brands to try and, if you need more convincing, a reminder of just what it can do for you.
THE ADVICE
Choose the right shade. With so many shades out there it can be quite mind-numbing. Just remember: if you have fair skin (like me) lean toward true reds rather than orangey tones; if you have a medium skin tone you'll look best in pinkish or orangey reds; and if you have dark skin tone go for darker wine-coloured reds.
Avoid deep wine reds if you have thin lips. This colour will just make your lips look smaller.
Use a lip liner. Many red lipsticks tends to bleed so it's best to use a lip liner first. Choose either the same shade of red (if available) or alternatively a clear liner which most brands stock.
Avoid getting lipstick on your teeth. Never a good look! Simply apply your lipstick, put your finger in your mouth and pull through. This will take off the excess lipstick on the inside of your lip.
Get an expert opinion. If considering a new shade of lipstick visit a make-up counter and seek their opinion. The brands I have mentioned below are excellent at giving advice and ensuring the colour is perfect for you.
THE BENEFITS
It will brighten your complexion and instantly perk up a tired face;
It makes any outfit look more cool and sexy - from simple jeans and t-shirt to a little black dress;
It is the quickest and easiest way to look polished and well-groomed;
It makes your teeth look whiter which gives you a more youthful look.
THE BRANDS
So – why not put down your nude lipstick (personally I've never understood it) and give your shade of red a try. Here are my top 3 favourite shades together with 3 women who demonstrate my opinion beautifully.
THE PROOF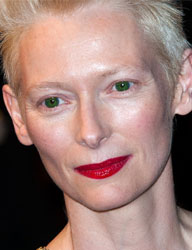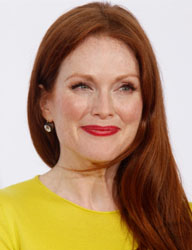 Have a great week-end and feel free to share this post.